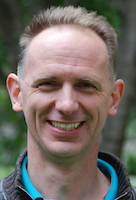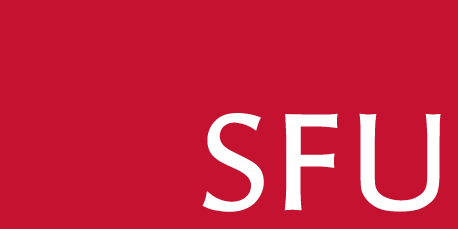 Wolfgang Stuerzlinger
Professor
Original spelling: Wolfgang Stürzlinger


Research Areas: 3D and Spatial User Interfaces, Virtual and Augmented Reality,
Human-Computer Interaction, Immersive Analytics, Visual Analytics
Latest News
Ohoud Alharbi participated in the award-winning SFU Beedie/Mitacs Invention to Innovation (i2I) training program and was a finalist in the pitch competition.
Two papers appeared at ACM CHI 2020. One focuses a new method for Self-repairing Autocorrect for Mobile Text Entry and another on ORCSolver, an new efficient solver for adaptive GUI layout with OR-constraints.
A. Ufuk Batmaz presented a paper on the effects of passive haptics in VR and AR at the online event IEEE VR 2020.
Within the second half of 2019, four students defended their theses successfully: Mayra Barrera Machuca (PhD), Junwei Sun (PhD), Duc-Minh Pham (MSc), and Xintian Sun (MSc). Supratim Chakraborty defended his MSc in early 2020. Congratulations to all!
My group presented five papers at ACM VRST 2019, on a novel, efficient text entry solution for VR, a new type of guides to make 3D drawing easier, an investigation of the benefits of (passive) haptics on interaction, a novel object sliding method for VR, and a study that shows that a pen is a better VR input device than a controller.
At ACM UIST 2019, we will present a paper on a new, efficient way to quickly define constraints for 3D manipulation in VR and at IEEE VIS 2019 a paper on an evaluation of space-time cubes in an immersive analytics system.
At Graphics Interface 2019, I presented a keynote on "Better User Interfaces for Occasionally Failing Technologies", where I looked at the effects of recognition-based technologies, such as auto-correct, voice & gesture-recognition, and lane departure warnings, on user performance and proposed solutions.
A paper about The Effect of Spatial Ability on Immersive 3D Drawing appeared at ACM Creativity & Cognition in June 2019.
A paper about a new kind of tablet keyboard with color-coded visualizations and better editing options to correct errors (WiseType) and another about facilitating the selection and sliding of hidden objects in virtual 3D environments were presented at Graphics Interface 2019. The WiseType publication received a Michael J Sweeney Best Student HCI Paper Award.
Four papers appeared at ACM CHI 2019:
Our work on a back-of-device force feedback to improve touch screen interaction for mobile devices has been accepted at ACM Transactions on Haptics.
Mayra Barrera's research on sketching systems was illustrated in a video.
A paper on the effect of stereo display deficiencies in head-mounted AR and VR displays on 3D pointing appeared at IEEE VR 2019.
Two papers about audio-tactile haptic feedback and haptic guidance appeared at ACM VRST 2018.
Our new Immersive Analytics book is now published.
About Me
Contact Information

School of Interactive Arts + Technology
Simon Fraser University
250-13450 102nd Avenue
Surrey, BC V3T 0A3
Canada
Phone: +1 (778)782-7474
Direct: +1 (778)782-9916
Fax: +1 (778)782-9422
Office: Surrey 2788. Here are directions.
E-mail:

. If you cannot access the image of my e-mail address: it is the initial of my first name followed by a dot followed by the initial of my last name followed by an at-sign and the university domain name (sfu.ca).
WWW page: http://ws.iat.sfu.ca


---